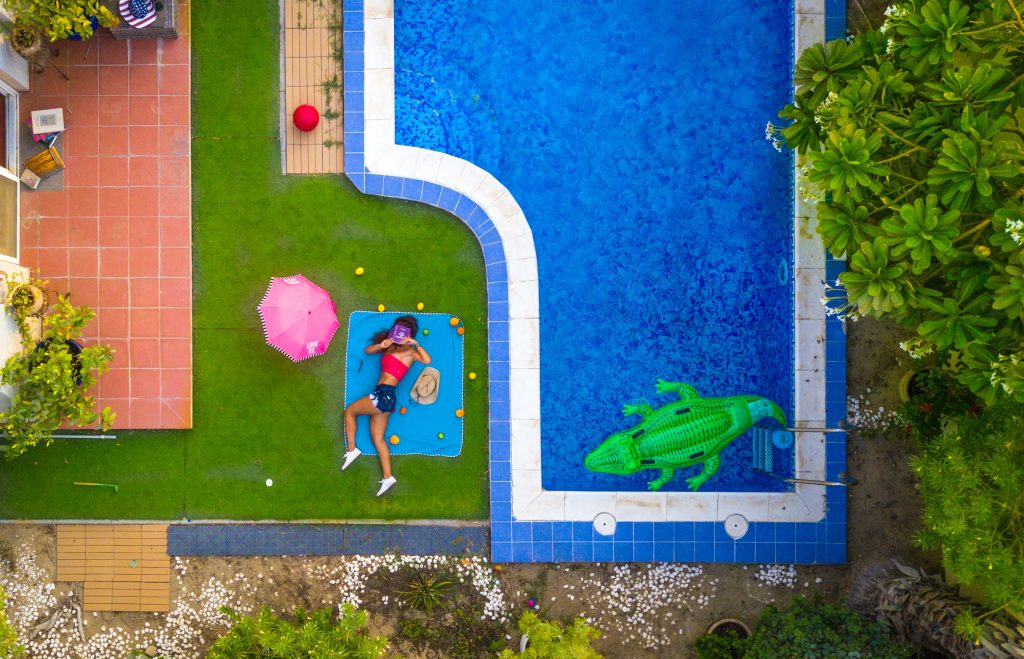 A stylish solution for aesthetically pleasing swimming pools
Installing artificial grass around a swimming pool adds considerable aesthetic impact and offers several practical benefits.
Artificial grass is extremely low maintenance, making it more cost-effective and less time-consuming than natural grass. It also offers superior safety with a non-slip, soft surface that helps to reduce the risk of injury. In addition, synthetic turf features a consistent surface that is comfortable to walk on, reducing discomfort in the summer in warmer climates when burning feet pose a common hazard.
YARDEX has developed an artificial grass range that is specifically suitable for use around both commercial and domestic swimming pools. Designed to withstand chlorinated water, it won't get damaged or discolored by the chemicals used in pool water and is resistant to mold and mildew – all of which make it look great and stay serviceable for longer.
Key benefits of using artificial grass for swimming pool areas
Particular types of synthetic grass are designed to withstand chlorinated water, which means it won't get damaged or discolored from pool chemicals

Yardex pool grass is resistant to mold and mildew, making it ideal for wet pool areas

Artificial grass requires less maintenance than natural grass and does not need to be watered, saving time and money in the long run

Artificial grass drains more efficiently, so the turfed area is less likely to become muddy and slippery than natural grass, which means that the risk of injury is reduced, and it can be used more comfortably for longer – however vigorous the splashing and whatever the weather!

Of particular appeal for commercial pools or those located in hotels and resorts, artificial grass is highly durable and able to withstand heavy use with less risk of damage than when traditional grass is used
Maintaining your YARDEX grass
Artificial grass is extremely low maintenance and does not require an intensive maintenance regime, only discretionary cleaning as and when required. To keep your swimming pool area looking great and to provide a safe environment where the risk of injury is reduced, YARDEX has developed a maintenance manual that includes best practices and guidelines, along with the essential equipment required to promote longevity and extend the lifespan of your turfed pool area.